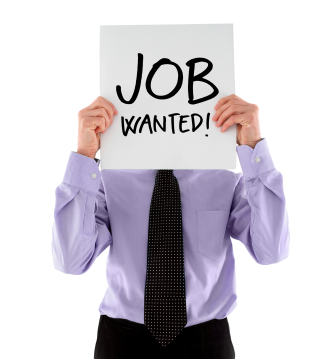 Job Applications: The Bane of Graduates' Existence – Cover Letter (Part 2)
Writing a cover letter can be very daunting. I've written more than 50 over the past 3 years, and it gets easier with time as you better understand how to put your best foot forward in a highly competitive job market. But it's only 50% of the work. The first 50% is the research – you can see read more about that in my previous post.
Purpose

The purpose of the cover letter is slightly different to the CV.  It's the opportunity where YOU can provide a tailored introduction of yourself to the employer to see how good of a fit you are with both the skill requirements for the POSITION but also how you would fit culturally within the COMPANY. It's like Jambaroo (recreation park), "WHERE YOU CONTROL THE ACTION".
This is where the ability to research really makes a difference. Once you understand what kind of person the organisation is looking for, it becomes much easier to match your strengths and values with the company and the position.
It's all about:
HOW YOU CAN ADD VALUE and
HOW YOU CAN GET ALONG WITH EVERYONE ELSE
Structure

 Introduce who you are, and how you found out about the position and state you interest in the position
State why you'd like to work for the company – show how you fit in culturally (refer to company research). Use the same language they use in their mission statement / values.
e.g. 'My passion is all things digital is because…', 'I can contribute to this transformation through …' etc (see notes from previous post under 'Values' and 'People' for examples of keywords to use)
Match the skills requirements and responsibilities with previous experience. However, don't just state what your responsibilities were in previous position, but show how effective you can be through MEASURABLE RESULTS. Think of it this way: if you just tell a potential employer that you were responsible for sales, so what? Did you increase sales? By how much? How did you go about it?
Give examples of work / projects that company has undertaken and show why you are excited about working for there. This is especially important as it displays your enthusiasm and research into the company.
Closing statement is where you should give a wrap up of where your skills lie, but ALSO the place to mention anything else that you think will differentiate yourself from other candidates. Think about what you'd answer to the question: 'Why should I pick you over other equally qualified candidates' and adapt that to the closing statement. It's also important to mention your contact details and that you're looking forward to hearing back from them.
Other tips
There is a need to sound confident (but no cocky) in your cover letter, I would recommend avoiding phrases such as 'I believe', 'I think', 'I feel' and go straight to the point, otherwise 'I am' would simply display more self-confidence. I understand sometimes you will need use those phrases, but be careful not to use them too often.
e.g. Instead of 'I believe Starcom Mediavest Group would be a great fit for the work I'd love to be involved and successful with…', we can change this to 'Starcom Mediavest Group is a great fit for the work I'd love to be involved and successful with…'
A cover letter should be ideally 1 page – it's a teaser to get the attention of the decision makers so that they want to find out more about you and move you along the recruitment process. Anything over 2 pages I feels becomes a bit too long and you might be putting too much information
Add some personality, show them your experience and try to be just a little bit unconventional. Tell a story, make the beginning interesting enough so that HR or the managers want to hear more about you.
If you'd like to take a look at the cover letter I wrote for Starcom Mediavest, just shoot through an email (you can find it by clicking on my profile on the right side, typing it here would only attract spam bots picking up my email) and I'd be happy to share. (As long as you ask nicely.)